To be fair, it was hard to come up with this list as I'm pretty open-minded when it comes to food. I do my best to try everything and give it a fair chance. Sometimes, I even try things twice just to give it the benefit of the doubt. But, when it comes to these things, I tried them once and only once. My husband (and son) love all of these things, but they are just not for me. I tried to find "appetizing" pictures, but for you non-meat eaters out there, you've been warned. ;-)
1. Leberwurst
Otherwise known as Liver Sausage, you can buy this fresh from the butcher, already packaged in the store or in a glass jar that obviously already has the casing removed. Typically, it's eaten on an open-faced, buttered slice of bread or in a buttered brötchen.
2. Rouladen
From what I've read, Rouladen is typically rolled beef filled with onions, pickles, bacon and mustard, but the recipes vary by region and generational traditions. For instance, M's mom serves it filled with a hard-cooked egg which is the only way I have ever tried it. I know many cultures, including my own, have different ways of serving beef and eggs together. Whatever the country, I'm not interested. M has also made a dish that has ham stuffed with ground beef in a sort of cream sauce. No, thanks. I like all of these things separately on their own, but let's not start mixing them, k?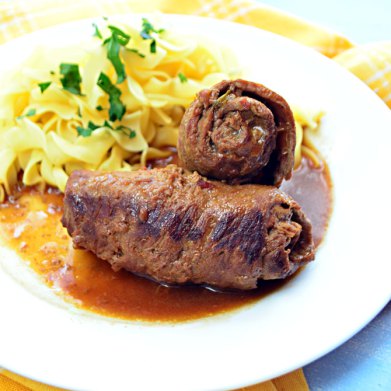 3. Fischfrikadellen
These are basically fish cakes, which I think are similar to crab cakes, and while I quite enjoy the latter, for some reason I don't like these. The one time I tried it, I almost spit it out, but to be fair, I've never had one fresh from a restaurant or home-made. So, if that were ever the case, I might be willing to give it another go.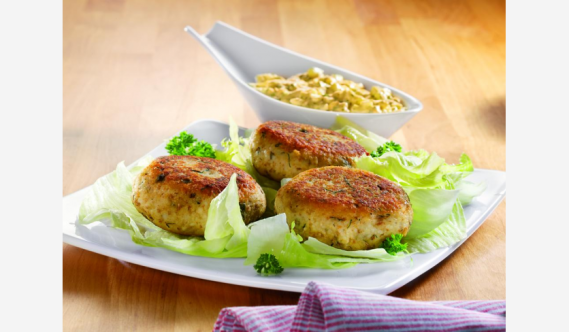 4. Mezzo Mix
Okay, so in case you didn't know, Germans really enjoy combining drinks. You've got Radler (beer with lemonade), Cola Bier (beer and coke) Banane Weizen (banana juice with Hefeweizen) and in this case, Coke and Fanta mixed (well cola and orange soda to steer clear of brands). This is another one I almost spit out the first time I tried it, however, if I make the mix myself, it is quite good. I still have to be in the mood for it and can;t drink it regularly, but when doing it myself, I can add less coke which I think is why I don't like the pre-made version. The cola is very strong and overpowering, in my opinion. I know I'm in the minority as it's very popular here. (And no, my son hasn't tried this one before I get any crazed comments, "you let your toddler have caffeine/soda?")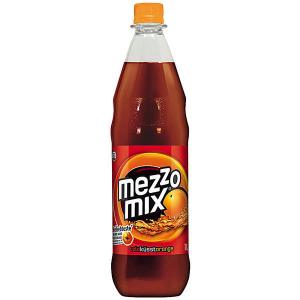 5. Schokolade Croissant
I can hear you all gasping, running to unfriend or unfollow me as fast as possible. I know it's an awful thing to admit, but I hate these. I have tried them multiple times because my boys love them and somehow, I always end up holding them, but every time I do I regret it. For me, it's like biting off a huge piece of chocolate wrapped in a small amount of bread. For me to like it, you'd have to flip that scenario and make it a whole-lotta bread with a dash of chocolate. I know. The horror! Please forgive me.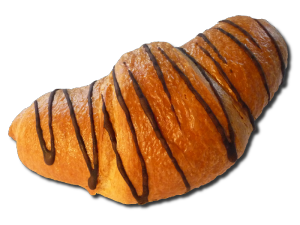 So, what about you? Any foods from where you live or your home country that you can't stand? I'd especially like to hear the ones that are popular with everyone else (like my mezzo mix and croissant).