I've said it many times before, but I will say it again: I LOVE the blogging community. As many of you know, there are several different awards floating around out there to be passed on to fellow bloggers. I know some are quick to dismiss them and others feel they are like the chain letters of the email world, but I do not and I quite enjoy them. It is not because of only the award itself that I appreciate them, but because I respect my fellow bloggers. I respect their decision to choose me and this blog as a recipient for any particular award whatever it may be. I am honored that among so many blogs to choose from, they chose mine. They took the time to complete a post, nominate me and then let me know about it.
That being said, I also feel that you don't want to read multiple posts from me referencing things such as "11 random facts" and answering questions from that blogger, especially since you can receive the awards more than once. Also, most of you are keenly aware of my Type A Personality. Therefore, I will make this one page dedicated for awards with a lovely social media announcement of appreciation for the nomination. If it is an award I have not received before, I will complete a post so that I can spread the wealth among other bloggers and answer the questions posed unto me. There will also be links on this page to the past posts I have written regarding awards.
Ok….Phew! Clear as mud? :-) Great. I hope you all know how much I appreciate your nominations! Thank you!
Nominated by:
Expat Eye on Latvia in 04/2013 and original post here
Germerican Denglish in 06/2013 and original post here
Creatrice Mondial in 08/2013 and original post here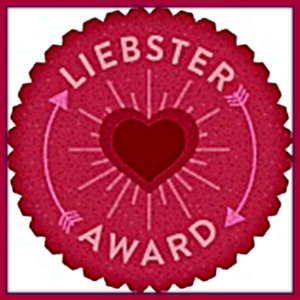 Nominated by:
Confuzzledom in 08/2013 and original post here
Confuzzledom in 09/2013
Nominated by:
The Style Dunce in 10/2013 and original post here
Sara in La Petit Village in 10/2013
Brit in Bavaria in 10/2013
RANDOMNESS ABOUT ME 
1. I love butterflies! I love them because of what they symbolize; something so beautiful after going through a huge transformation. A butterfly was my first tattoo.
2. Gerber daisies are my favorite flower.
3. I don't own a single skirt and don't think I've worn one outside of a work necessity since I was in the 6th grade.
4. I don't particularly care for chocolate or cheesecake. These are big ones, I know!
5. My guilty pleasure is nachos of any kind….chips & queso, full on nachos, you name it.
6. I can't parallel park. I live in Europe. This is a critical situation.
7. I think it would be cool to be an auto mechanic. (hope I don't lose you on that one)
8. The longest I have lived in the same house is about 4 years.
9. A good friend once told me if I was ever stranded on a desert island, hair products would be the one things I couldn't live without.
10. I may have mentioned it before, but I am addicted to movies and music. I own at least 300 DVD's.
11. I can't roll my "R" to save my life.
12. I could eat spaghetti every day.
13. I have had brain surgery, but have never broken a bone.
14. I am superstitious :)
15. I am terrified of heights, bees and swimming in anything other than a pool. Who knows what is in the water!
16. I am from Las Vegas, Nevada and I have never played a table game.
17. I love 80's music and I'm not afraid to admit it.
18. I can't bring myself to own a Kindle or any eReader as I love the feel of a real book in my hand too much.
19. I went to my first Zoo when I was 32 (although my mom insists I went to one when I was around 2 but I don't see how that counts!)
20. I have never been on a horse ride or even sat on a horse for that  matter!
*Photo credits for these images? Umm Google because these pictures are all over the place which made it very difficult to site one source.