Yes, I realize it's not Saturday and for those of you just tuning in, I explain the delay caused by living life here. And boy did we live some life! I had 4 glorious days with my boys filled with sunshine, great food, shopping, apartment hunting and even a DATE! Can you imagine? We haven't been on a date, alone, for almost a year. Did I mention it was wonderful?
So, here I am, back to all my lovely fellow expats and readers and for this feature, I want to share Sara with you. She was an American expat in France who is now going through the stages of becoming a repat as she adjusts to life in the states once again. This post in particular, she says goodbye to the LPV and I thought you'd all love to meet her (if you haven't already) and see the place she used to call home.
♥
The Last Days of the LPV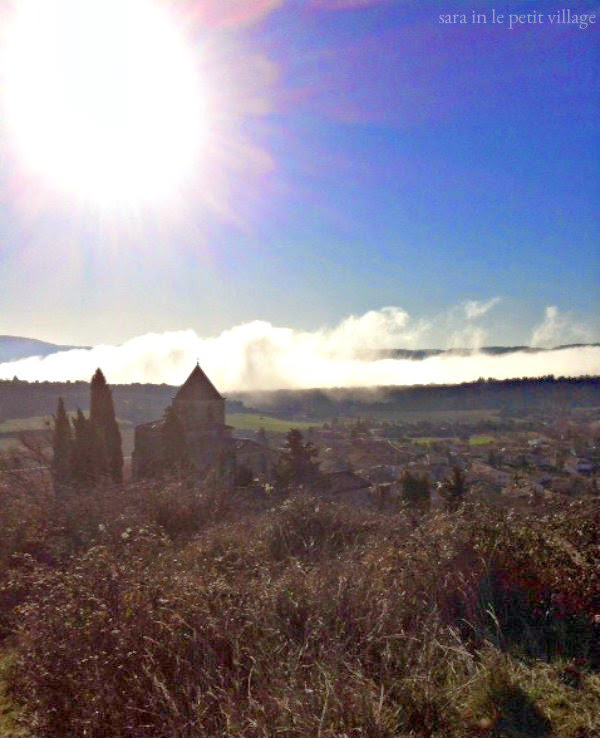 My last days in The LPV whooshed by. I was busy; suitcases needed to be packed, bits and pieces had to be sold, given away and moved out, and goodbyes needed to be said. I was sad, but after six months of preparations, ready to go.
Because my move date was closing in, and I was a spinning top barely able to catch my breath, I made a point of snapping a photo or two every time I was out and about in the village. I was too busy to truly appreciate it all at the time so it was important that I captured it to savor later. Well it's later.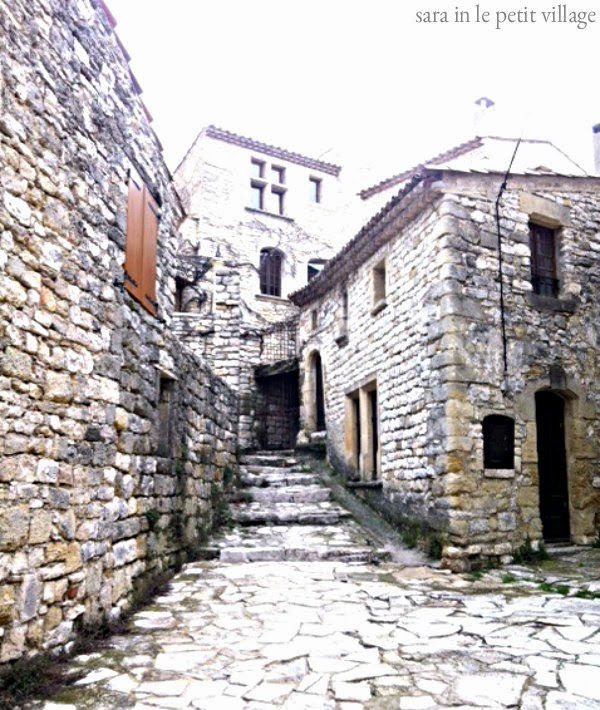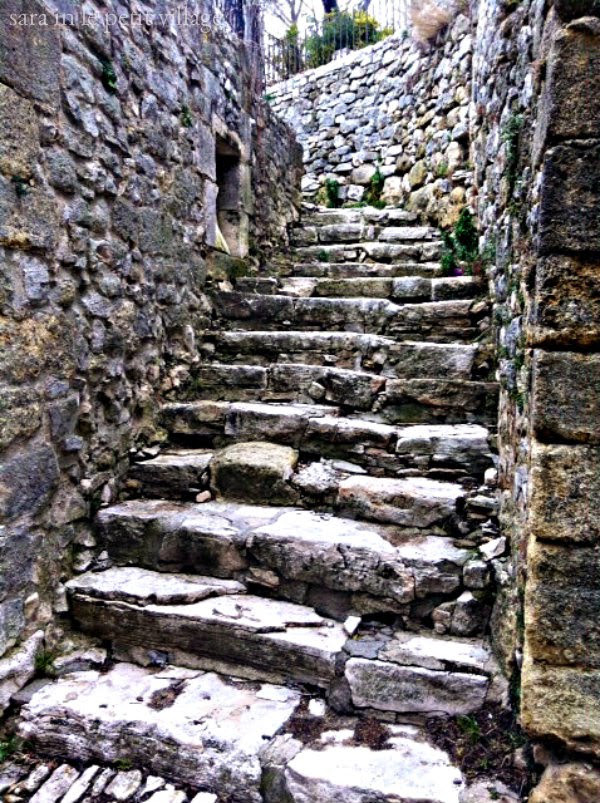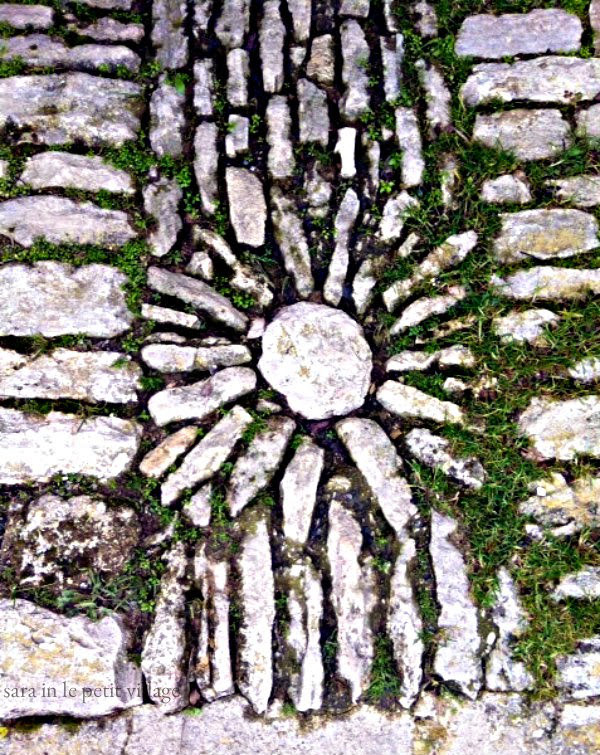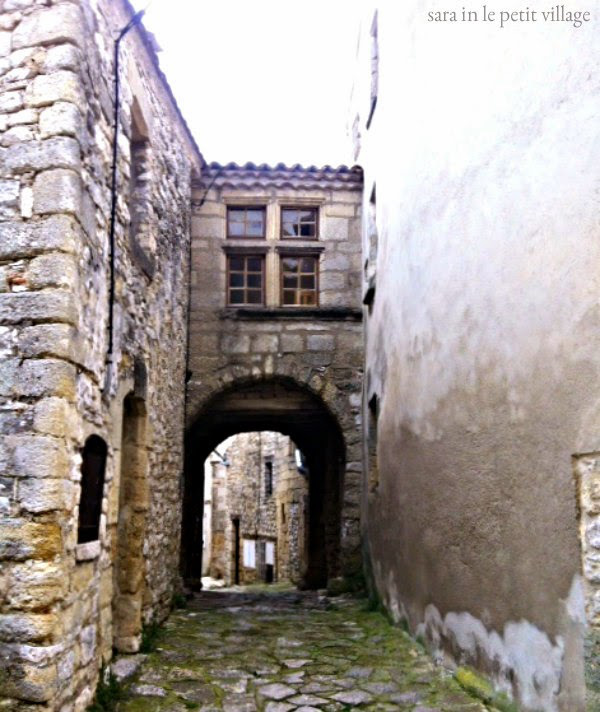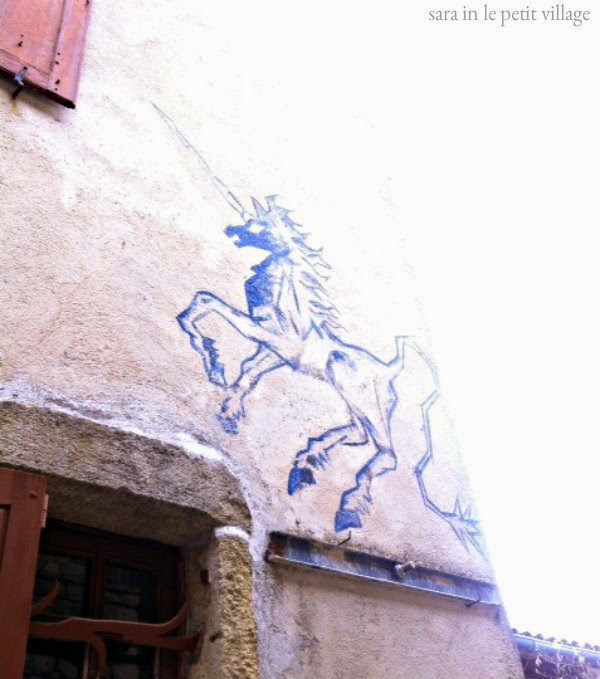 I have no idea what the story behind the unicorn that has tagged Le Petit Village is all about. I'm pretty sure our local tattoo artist painted it, but as for the significance behind it, I've got nothing. I dig it though and like to think a unicorn was chosen because that's The LPV's symbol. I honestly couldn't think of a better one.
I'm actually going to miss walking into my yellow post office. Post offices should be painted cheery colors, it's a bit deceptive to be sure, but cheery nonetheless. Every time I accomplished something at La Poste (which doubled as our bank), I felt like I had slayed a mythical beast. It tried to better me on more than one occasion, but I remained victorious. Suck it La Poste, I own you.
And of course I'm going to miss the creepy tree house behind my house. It became my favorite thing to show visitors… it's a medieval building that has been eaten by a tree for heaven's sake! How does that even happen?!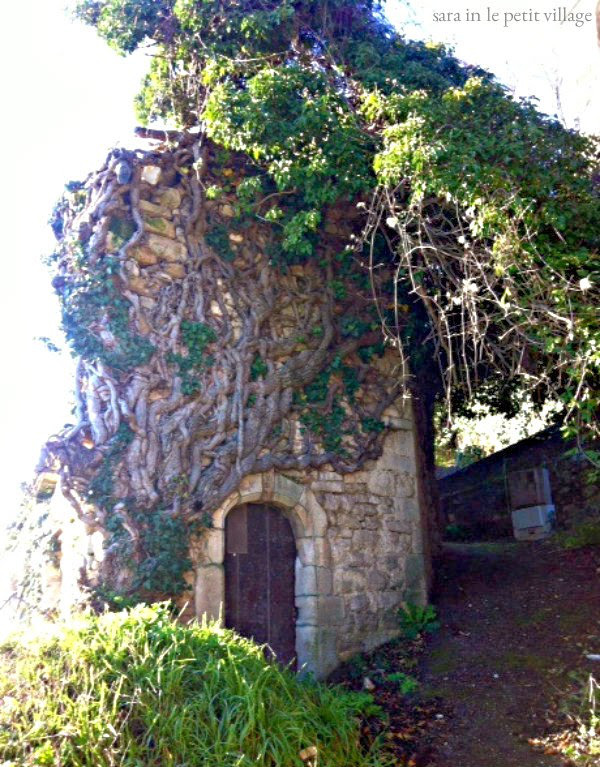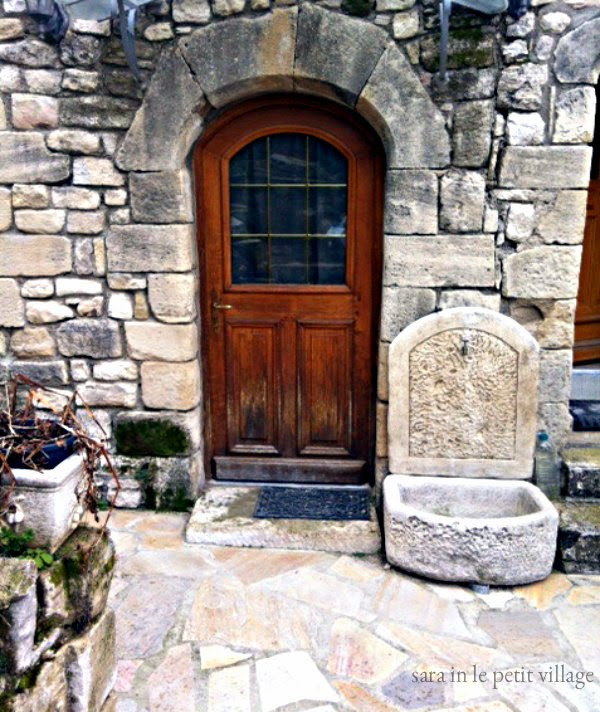 But what I'll miss the most in The LPV, is coming home to this door with Gregory and Fifty. There'll be other doors of course, other homes, more memories, but I doubt any will hold a handle to the quaintness of this one. It's too darn cute.
There was one last thing that I knew I had to capture, the bells. The church bell at the top of my garden that clanged hourly, driving Fifty batty and ensuring that no one in our house ever slept past 7AM. Now I find myself straining to hear them toll. Clocks strike another hour and are met with nothing, no sound. It's downright un-Petit Village like.
♥
Sara I was glad to see that Gregory and Fifty made it safely. Hope you are all adjusting well and I wish you the best in your new repat adventure!
Everyone else, please go give Sara a virtual hug and thank you for being patient with me. Don't forget, no linkup this week as I work on the exciting Tipsy Lit feature, showing off several of your favorite expats!
xx Deanna