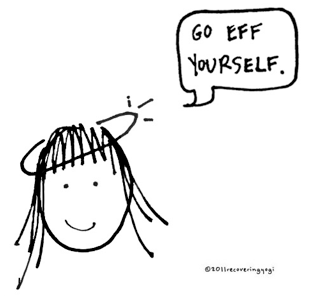 Yep. That pretty much sums up how I have been feeling lately which is also my poor excuse for abandoning my blog and writing. I can't truly explain why although I know there are reasons. When I ask myself why, I come up with answers, justifications and excuses for this funk I am in, but I think they don't satisfy me because none of them are really a big deal. So, I feel that the general root of this dark cloud looming over my head for weeks, would simply be culture shock. As much as I would hope to deny it, being as I have lived here before, I can't. Becoming an expat is hard. Leaving everything you know, everything that is "comfortable" behind is overwhelming. All of sudden, you are submersed in this land that you don't understand and add language barriers to that to make you feel almost completely defeated. To add to my struggle, having a toddler makes it more difficult for me to just go out there, explore and learn things the hard way. A one year old has ZERO patience for that.
But, at my core, I am an optimist and a dreamer. Never in a million years would I think I would describe myself that way, but this journey has taught me that. I believe in the good more than the bad which is sometimes why reality (i.e. bad times), can take its toll me rendering me helpless but to succumb to the darkness and negativity. I miss myself and my happy, hopeful thoughts.
It finally occurred to me today that instead of running away from writing, I should be doing MORE OF IT! Writing and music have always been the two things to calm me and adjust my attitude right in the moment (aside from M, of course). I need to go back to what defines me and fuels my soul. I need to maintain ME, even though I am somewhere foreign. I know this stuff. This is not new or revolutionary thought here….but somehow I forgot it, lost it or blocked it. Now I remember. Goodbye, Funky Town.