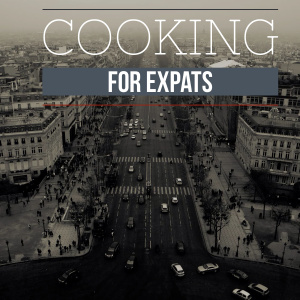 Welcome back to the Cooking for Expats series on C2C! I'm looking forward to bringing you more budget and "Germany friendly" recipes. Also, don't forget to check out Emma, from A Bavarian Sojourn, and her "Expat Essentials" series today.
So, I realize I'm pushing the ground beef and that's not intentional. It's simply that I won't share a recipe here until I'm comfortable with it and my pork and chicken recipes are okay, but nothing I'm ready to share yet. I do hope to share some yummy vegetable soup next time!
Ok, so let me get on with this week's recipe for Cheeseburger Pie. I had never eaten this or heard of this before until a sweet friend brought it over for us after we had our son. M loved it! I have been wanting to make it for him, but the recipe calls for Bisquick which as far as I know, I can't buy here. I have found a recipe to make your Bisquick, which you can find on my Pinterest, but until then, I followed a recipe from South Your Mouth as it only called for flour. (She has awesome recipes that always turn out good, so definitely check her out!) Her recipe also calls for Lipton Onion Soup Mix, which I also haven't found, so I went on winging it as usual. I adapted her recipe a little more, using what I had on hand (no dry mustard and I used regular cheddar) and it still turned out so yummy! This dish is also toddler-friendly and definitely approved by my husband and son!
1 Tbs oil
1 diced yellow onion
1/2 cup flour
1 cup milk
200g cheddar cheese (or cheese of your preference)
450g ground beef (hackfleisch gemischt)
2 eggs
salt and pepper
Heat oil in medium-sized skillet. Once oil is hot, add the onions and saute for 2-3 minutes.
Add ground beef, sprinkle salt and pepper to season the meat. ( I always add paprika to help give a little spice to the meat without being too much for the boy. It seems to make a difference.)
Brown the meat and drain fat, set aside.
In a medium bowl, add your flour and slowly whisk in the milk. Once well combined, add the eggs.
Spray a 9-inch pie plate with cooking spray.
Scoop some of the meat into the pie dish and spread evenly. Then add layer of cheese (I had slices, but shredded would obviously be better). Alternate until done, ending with a layer of cheese on top.
Pour egg, milk and flour mixture evenly over the top of the pie.
Bake at 375F (180C) for 30-40 minutes until cheese is brown and bubbly.
Let sit for about 10 minutes before slicing.
Be creative and add lettuce, tomato, pickles or other garnishes!
Please let me know what you think and feel free to suggest ideas for recipes or ask any questions you may have! I hope you enjoy and if you make it, come back and tell me!