Last night M and I were trying to catch up on HIMYM so we can watch the final season right along with everyone else. I don't know if you watch HIMYM…..wait, who doesn't watch HIMYM???? That's just crazy talk. Anyway, it was the episode where Lilly shares with Ted a thought she has that's "even worse" than Ted admitting he's not happy about Robin and Barney getting married. She said, "Sometimes I wish I wasn't a mom. Sometimes I want to pack a bag and leave in the middle of the night." My eyes filled with tears instantly as I knew exactly how she felt and M said out loud as if speaking to her "What parent doesn't feel that way sometimes?". He is absolutely right.
M has always been my rock. We are able to share thoughts and feelings like this with each other; even the ones we sometimes label as "bad thoughts". I have always felt like we had to and if we didn't have each other to share these thoughts with, what would we do? Would we keep them all bottled up? Would we be filled with guilt and self-loathing? I don't think M would because he is a very grounded and confident individual.But me? That's a different story.
As a new mom, I find that I lay so much guilt upon myself on a regular basis. I know "mom guilt" seems to be the norm and just part of being a parent, but sometimes you just need someone to say it's okay. And while we are on the subject, why is it the norm? Why are women so hard on themselves? I think it's because of the supposed to's that somehow form in society and embed themselves in our minds. We all somehow still have the picture of the perfect mother in our minds. It's usually looks like this woman: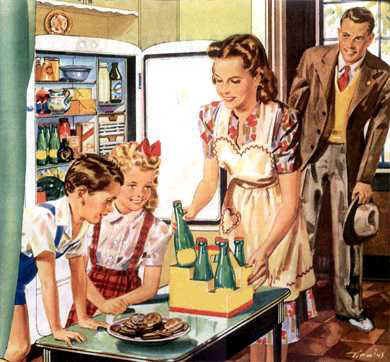 We also see perfection as this woman: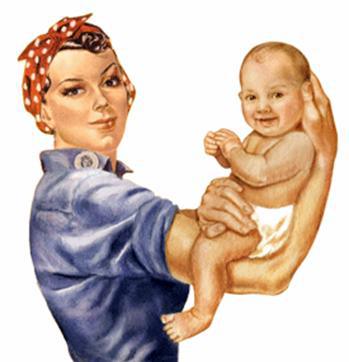 When what it really needs to be is just YOU! You ARE perfection!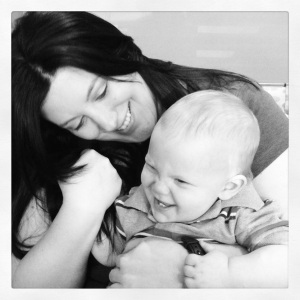 To all the moms out there, let me say one thing:
It's okay.
It's okay to sometimes wish you weren't a mom. It's okay to sometimes miss your life as it was before children. It's okay to not be perfect. No one is perfect. It's okay. Tell yourself this when you are hardest on yourself. Trust me, we are all feeling the same way. Did anyone think Lilly was a bad mom when watching that episode? Maybe….there are always a few judges out there. But the majority? No. We cried. We could relate. We understood and felt her pain not only in having the thought, but in sharing it.
And, if you are really feeling down and it is overwhelming, talk to someone. Talk to your spouse, a friend or seek counseling because you may be experiencing postpartum depression. Heck, message me if it helps! PPD is a sneaky monster and it is absolutely nothing to ever feel ashamed of! Take care of you. Love yourself. Your kids already do and they always will.
And one more thing, you may not be the epitome of perfection in your eyes, but I'd be willing to bet you are exactly that to your sweet kiddo.