Two weeks ago I began my new series, Cooking For Expats, which has been going great so far! Last week, I shared that Emma, from a Bavarian Sojourn, and I will be linking to each other and working on a way to collectively share our cooking/recipes for expats. As she is from the UK, I'm from the US and we both live in Germany, it's sure to be a success!
But, all that being said, you may have noticed that I have not been around as much. I'm sorry for that. I have several projects in the works in an attempt to work towards incorporating more writing in my life outside of blogging. I'm working on making a long time dream of mine become a reality.
So, this blog is coming up on its anniversary in March and you guys have been so wonderful! I have met some amazing people and have found such support in both this blogging and expat community.
I want to say, Thank You.
As a way to show you how thankful I am for your continued support and readership, I am starting a link up. Yes, I know, there are tons out there, but listen to why this one is ABOUT YOU.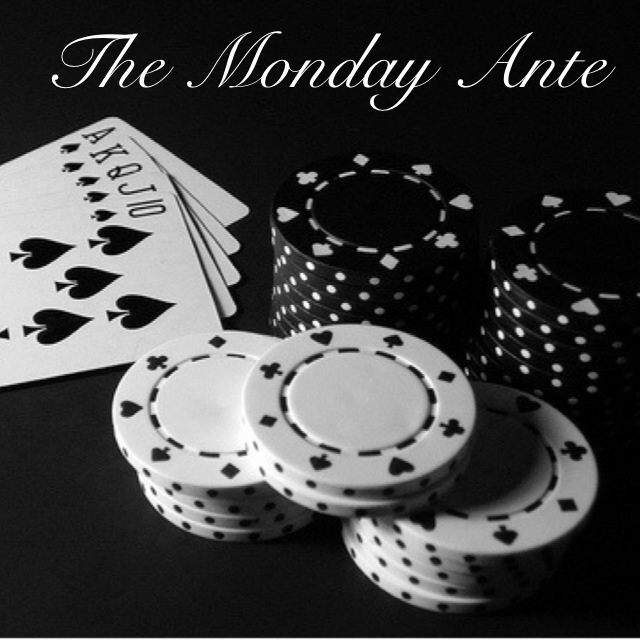 The Monday Ante will be a linkup where you come and share your best post. Now, I'm a Vegas girl, hence the title of my blog, so the reason behind "Ante" is you are betting your best work. It needs to be a post from the last week that you think is the highest "bet" you've got. You will have through the end of the day that Wednesday to link up. After the link up closes, the house, aka ME, will review the submissions and choose the "winner". The winner for that week will have their post featured on my blog on Saturday. Yep, that's right, your whole post will go live on my blog, Saturday morning just in time for weekend reading!
All I ask is that you follow my blog (if you aren't already) and share the link up on your social media sites to help spread the word. After all, the more participants, the more fun for everyone! 
And that's it! Your post is published here on C2C, gaining you additional exposure for your awesome work! I will also announce the winner through my social media sites.
The first link up will be next Monday, February 3rd! I can't wait to see what you've got so bring it!