You know, I realize that I don't write that much about being an expat. You don't see envious travel pictures from me weekly. I don't write that often about all of the great things here in Germany or complain too much (except for this time). If I had to give a reason as to why, I could sum it up in just a few words: being an expat is hard.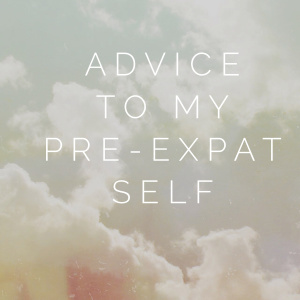 As most of you know, I only moved to Germany in May, so we are coming up on my 6 month anniversary this week. We moved overseas in a pretty unconventional manner; no jobs, very little belongings and a one year old. We have family here and we did have a place to live, but we started over. ALL OVER. On top of the stress of that, I was learning an entirely new cultural system. I had lived here before so the culture was familiar, but the system (insurance, housing, day-to-day stuff) was all new. I had no ties to the American military base (aside from some friends I still have here). So this was the real deal.
That being said, it's hard to write about some of my experiences right now. Many of my days are spent just on every day life and trying to get settled. We are still climbing up that big hill rebuilding our life.
So, when I saw this month's Expat Q&A from Belinda and Bailie, I thought it so appropriate! I have joined in before, but haven't in a while as the prompts didn't necessarily fit into my life. Boy, do these questions fit! M and I actually had a conversation about these things last night!
Be Patient. Be Kind. I am an impatient person by nature and looking back, I would have told myself to be patient and kind. I was (and still am) very hard on myself and just expect so much to happen so quickly. I knew it would be different this time, but I didn't realize it would be THIS different. Don't get me wrong, I wouldn't change my decision and I still know it was the best decision for our family. I just had no clue how overwhelming it would all be, especially having a toddler. So many other things to worry about and take into consideration when you have a little one in tow. Plus, when you have children as part of this expat equation, there is very little time to decompress from the brain overload you experience when suddenly being immersed into another culture. So, I would be kind….kinder to myself. I can look back and see that girl struggling so much  to get everything right the first time and then beating herself up when she didn't. It's not necessary. It's not needed. You don't have to learn everything at once and it is just not possible anyway. The language barrier will be a struggle and it is hard to learn, but you will get there. You won't know what to buy at the grocery store, what to buy at the drugstore, where to find the things you need, but eventually, you will. So, be kind to yourself. It's going to be hard, don't make it harder. 
This is such a great question and one that I think makes most of us expats feel better knowing that everyone else is just living life also! When you dream about moving to another country, it's only natural to romanticize it. I dreamt of walking along the river, going to the bakery daily for fresh bread and pastry and having more time with M. It's close to that, but as I mentioned, we are so busy trying to rebuild that it takes precedence over other things. It has to and that's just life.
We have to rebuild our home so we have clothes, furniture, appliances. We have to buy vehicles to get around. We have to make doctor appointments and buy clothes for our ever-growing little boy. Rebuilding our life and taking care of our son come first. If there is any time or energy (or opportunity) left, then it is for us. And honestly, that is how I reconcile it. I have moments of disappointment where I wish there was more fun and excitement, but then I remind myself we did this. This was a choice and no one made us start our lives over. It will take time and this is only temporary. As the saying goes, "Stop comparing your beginning to someone else's middle". We just aren't there yet and that's okay. Someday, we will be in our middle and someone else will be just starting, looking at us and feeling how we do now.