I know what you're thinking. I just had a baby. This is the happiest time in my life. 
But do you feel happy? Think about that word for minute…FEEL.
Instead, are you feeling anxious or overwhelmed? Of course I feel anxious and overwhelmed! I just had a baby! I am sleep-deprived, surviving on whatever quick food item I can grab to eat or the casserole I can just throw in the oven. I have this new little being who is 100% dependent on me to survive. I am feeding him every two hours, changing diapers even more often it seems, washing clothes and sheets covered in spit up. I worry about making sure he has eaten enough, slept enough, if he is too cold, too hot, SIDS. The list of things I worry about for my child is endless even though he only just arrived. I worry about taking him out in public too soon and exposing him to germs. I worry about driving with him in the car seat and getting in a car accident. But no, I'm not overwhelmed. I feel fine. This is normal.
Do you feel irritable or angry? Umm yes, see above. How could I not be? This is normal as a new parent.
Do you have problems with eating or sleeping? Well, yes I do…are you paying attention? I just had a baby! Again, normal parent stuff here. 
Do you feel out of control or like you are going crazy? Why are you asking me these stupid questions?
Do you feel sad or depressed? Okay, seriously, where are you going with this? How in the world could I feel sad or depressed after just giving birth to the most amazing little person in the world?
Do you have upsetting thoughts that you just can't get out of your head? Well…..yes, but it's because I worry about my son. I worry all the time that something bad will happen, like SIDS or a car accident, or I will fall with him while walking down the stairs. Isn't it normal to worry?
It is so easy to disregard some things as being "normal" for the adjustment that comes along with being a new parent or even becoming a parent again for the second, third, tenth time. There is a fine line that separates what one would consider "normal" to what one would consider "abnormal". (I put those words in quotes because as a mental health professional, I don't particularly like them because of what they imply.) Denial is a powerful thing. As you can see, it is easy to find ways to justify feelings, thoughts or behaviors.
But, did you know that 1 in 8 women experience postpartum depression? Did you know that the symptoms can include forms of anxiety and are not limited to depression? Did you know that these symptoms can occur anytime during the first twelve months after pregnancy?
In my opinion, there is a lot of shame that centers around postpartum depression which prevents women from sharing honestly how they are feeling. Feeling depressed or anxious in an unhealthy way goes against everything you have probably known or expected about motherhood.
It is important to not only understand how you are feeling, but if and how it is interfering with your daily functioning. Sometimes you may not even be aware, but your spouse or family member may be so be patient and listen if they are expressing concerns for your health and well-being.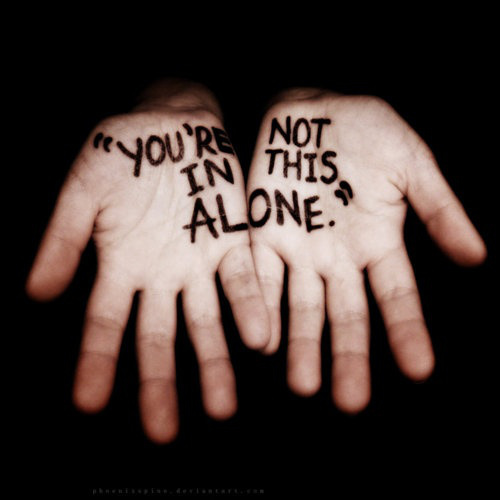 Please know it is okay to share. In fact, it is better to share and get help and there are so many options. If you are suffering please consider these options:
Confide in your spouse or a close friend. You'll be amazed how much better you will feel by doing so.
Confide in your health care professional.
Seek counseling through a mental health professional. There are many who specialize in postpartum depression and women's issues.
Attend local support groups. Most communities have them, they are usually free and some even have childcare options.
Find an online forum or resource. Here is just one I recommend.
And most importantly, if you have feelings of harming yourself or your child, contact a suicide hotline immediately.
Please don't be afraid to tell someone. Share this secret of yours.
And as the "someone" on the other end, be supportive. Don't judge and don't shame. This person needs your help, love and support and they chose you to share their secret with.